Yes, I'm crazy in love with you, honey. You're the love of my life and every day I feel so blessed to be your wife. Happy Valentine's Day, Sweetheart. Kisses.
Today I'm linking up with Two Birds and Visible Monday. Here's the inspiration pic at Two Birds: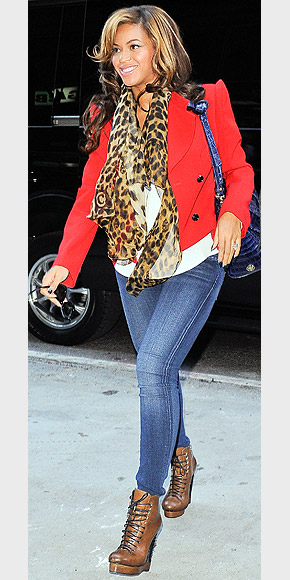 And here's my version:
Thrifted Items: Jeans $3 Caslon, cream short sleeved sweater, scarf, red blazer $4 Studio I.
Beyonce - Crazy in Love